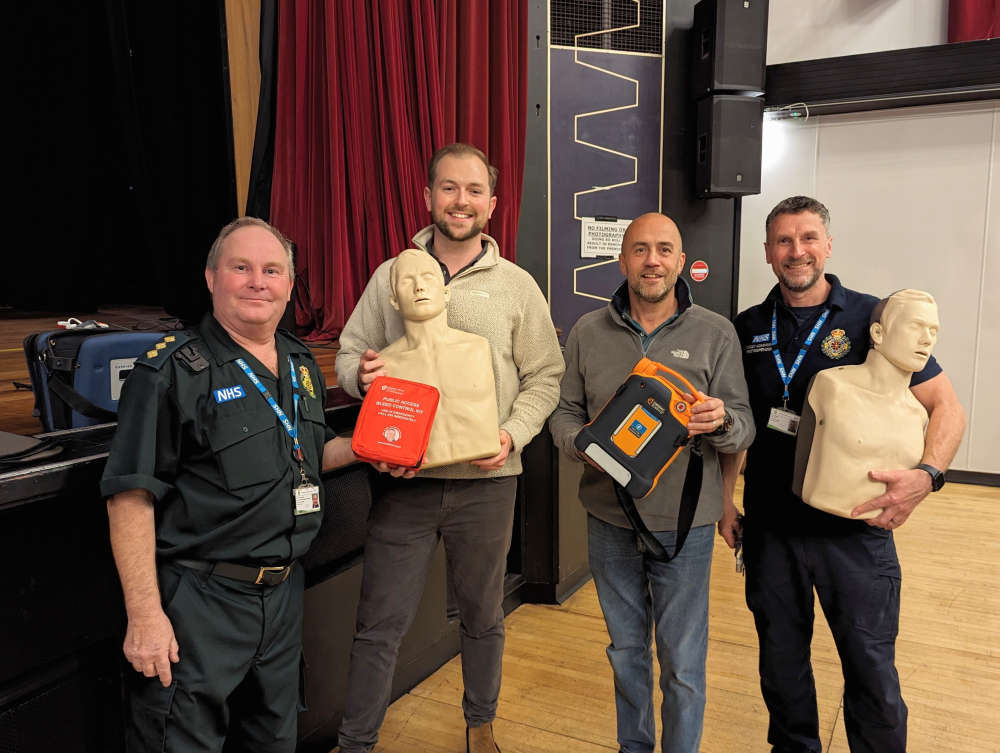 Residents from Brierley Hill and surrounding areas have spoken of greater confidence with lifesaving skills after taking part in a free CPR and defibrillator training event.
The event was the third organised by local councillors Adam Davies and Wayne Little in partnership with Andy Jeynes from West Midlands Ambulance Service and Paul Grove from local charity Dudley Community First Responders.
Attendees learnt how the heart works, the difference between a cardiac arrest and a heart attack, some of the causes of a cardiac arrest and how to help an individual who has suffered one – including how to deliver CPR and use a defibrillator.
Many in attendance also took up the opportunity to practice CPR on a Resuscitation Annie doll. Adam Davies said:
"We'd like to give a huge thank you to everyone who came along to learn about or refresh their knowledge of these lifesaving skills; especially as we are now securing more and more defibrillators around the area.
"Every year, those who attend say they go home feeling more confident that they would be able to give CPR or use one of these defibrillators in an emergency situation – which is exactly why we have now run these sessions three years running so more local people are equipped to help save lives."
Wayne added: "We can't thank Andy and Paul enough for coming along to share their knowledge, their experience and delivering this lifesaving training for residents.
"Once again, we're really grateful to Brierley Hill Civic Hall for letting us run the event at this great venue."
The training was also attended by several local traders including Matthew Randle who is the General Manager at Dreamland Bedding Centre. Following the training, Mr Randle said:
"Although I've had similar training in the past, this session was really informative and has helped me feel like I have the confidence to use it again.
"I'll definitely be encouraging the Dreamland team to attend future sessions."