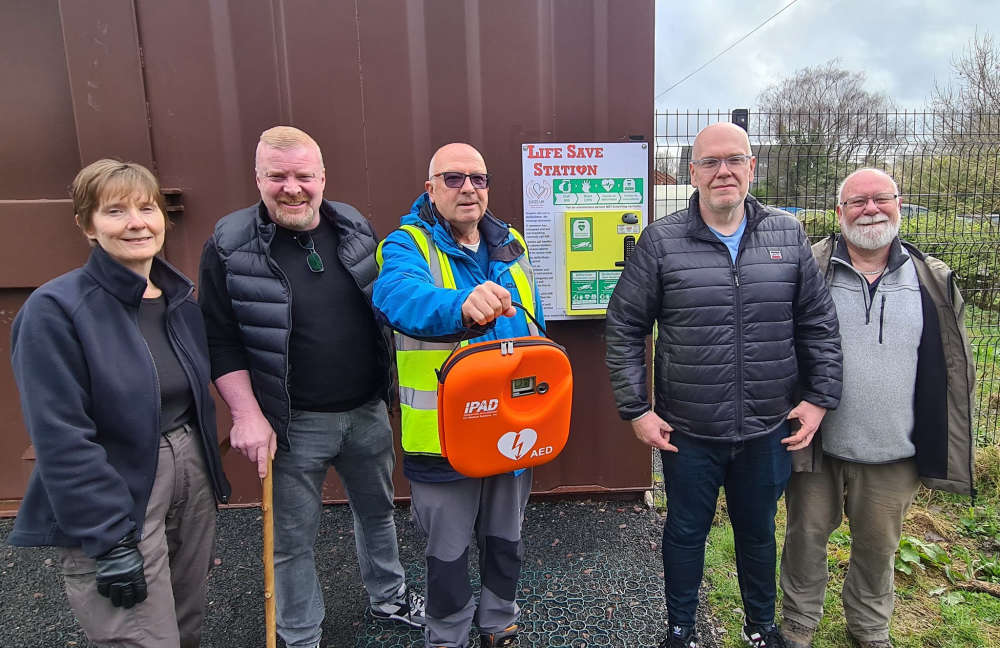 Lifesaving equipment has been installed at a borough nature reserve after its friends group successfully secured council funding.
The Friends of Saltwells Nature Reserve was granted £5,000 from Dudley Council via the Dudley Your Home, Your Forum. The group has used the money to install a state-of-the-art defibrillator near the warden's base of the council-run reserve.
It has also worked with the wardens and volunteers to install a new gate and footpath, so anyone is able to access the equipment in the event of an emergency. Councillor Damian Corfield, cabinet member for highways and environment, said:
"The wardens, volunteers and Friends of Saltwells Nature Reserve have all worked together to get the defibrillator installed and suitable access in place. I thank them all, but particularly the friends group for being the driving force behind this initiative.
"Although we hope the defibrillator is never needed, it does offer reassurance to visitors to the reserve and the nearby community."
Councillor Ian Bevan, cabinet member responsible for community forums, added: "The forums offer grants of up to £5,000 to voluntary or community organisations which are based in Dudley borough, or benefit people living in the borough.
"This project certainly fulfils that brief and I'm really pleased we were able to support the Friends of Saltwells Nature Reserve."