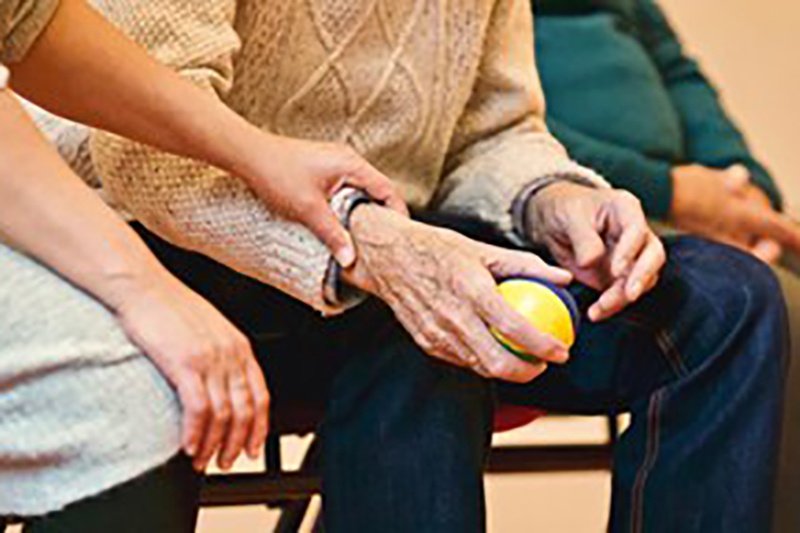 Walsall Council is distributing hundreds of pairs of anti-slip socks free of charge in its latest campaign to help reduce the number of falls by residents in the Borough.
This follows a similar council initiative that started back in November 2022, which has resulted in nearly 1,000 ferrules, the small rubber base found at the end of walking sticks and walking frames, being given to residents free of charge to encourage the prevention of avoidable falls caused by poorly maintained walking aids.
Both anti-slip socks and ferrules are available free of charge to those at risk of falling by asking a member of staff at local libraries and community centres, Walsall Manor Hospital, the Goscote Centre and Walsall Register Office.
When compared with standard socks, anti-slip socks have been shown to reduce the likelihood of a fall. Available in a range of sizes, the socks have thick soles with a silicone tread on both the top and bottom of the sock that effectively helps prevent slipping. As a result, continuous grip is maintained even if the socks twist around on the feet.
The socks fit comfortably and are made from stretchy polycotton with a mesh netting to provide comfort to anyone with ankle and leg swellings. Councillor Keir Pedley, Portfolio Holder for Adult Social Care at Walsall Council, said:
"Preventing falls is a priority for the Council and providing free anti-slip socks and ferrules is an easy and inexpensive way to help protect our residents.
"Anyone can have a fall but older people, especially those with a long-term health condition, are more vulnerable and likely to fall. It's a common problem for older people, resulting in serious injury and loss of mobility, independence and confidence and falls are one of the biggest causes of emergency hospital admission for older adults with around 900 falls in the Borough every year.
"Many falls can be prevented and by doing something practical and simple by providing anti-slip socks and ferrules free of charge, we hope this will make a difference to many of our residents and help reduce their risk of falling so they are safer."
For more information about falls prevention, exercise advice and support at Walsall Council, visit walsall.gov.uk.