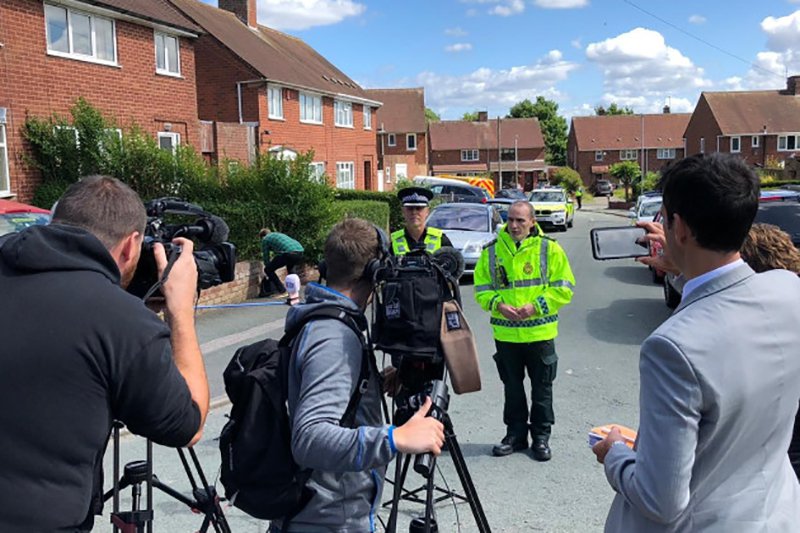 West Midlands Police have charged a man over a knife attack on two West Midlands Ambulance Service paramedics at his Wolverhampton home.
Martyn Smith is accused of stabbing the two medics just after midday on Monday as they visited his home in Stephens Close to conduct a safe and well check.
Michael Hipgrave and Deena Evans were attending a 999 call on Stephens Close in Wolverhampton at about 12:20pm when the incident took place. Shortly after arrival, the crew used their emergency alert to say that they had been stabbed and three additional ambulances, two Midlands Air Ambulances and the West Midlands Care Team attended the scene along with three paramedic officers.
52-year-old Martyn Smith was tasered at the scene and arrested on suspicion of wounding. Superintendent Simon Inglis, from Wolverhampton Police, said:
"This is a shocking incident resulting in serious injuries to two of our blue light colleagues. We are treating it as an isolated incident and we are not looking for anyone else in connection with the attack."
Michael sustained one stab wound to his back and has since been released from hospital having had surgery. Deena was stabbed in the chest and remains in hospital in a stable condition. Assistant Chief Ambulance Officer, Nathan Hudson, said:
"The situation might have been very different had it not been for the quick action of police officers.
"I'd also like to pay tribute to the other ambulance crews who treated their colleagues. There can be nothing worse than going to help people you know who've been seriously hurt and throughout, they acted impeccably.
"Thankfully, both Michael and Deena are recovering well after yesterday's ordeal. I would like to take this opportunity to thank everyone at the hospital for their assistance and for looking after my members of staff in such a professional and caring manner."
Unemployed Smith was charged last night with two counts of wounding. The 52-year-old was remanded in police custody and is set to appear at Wolverhampton Magistrates Court today.