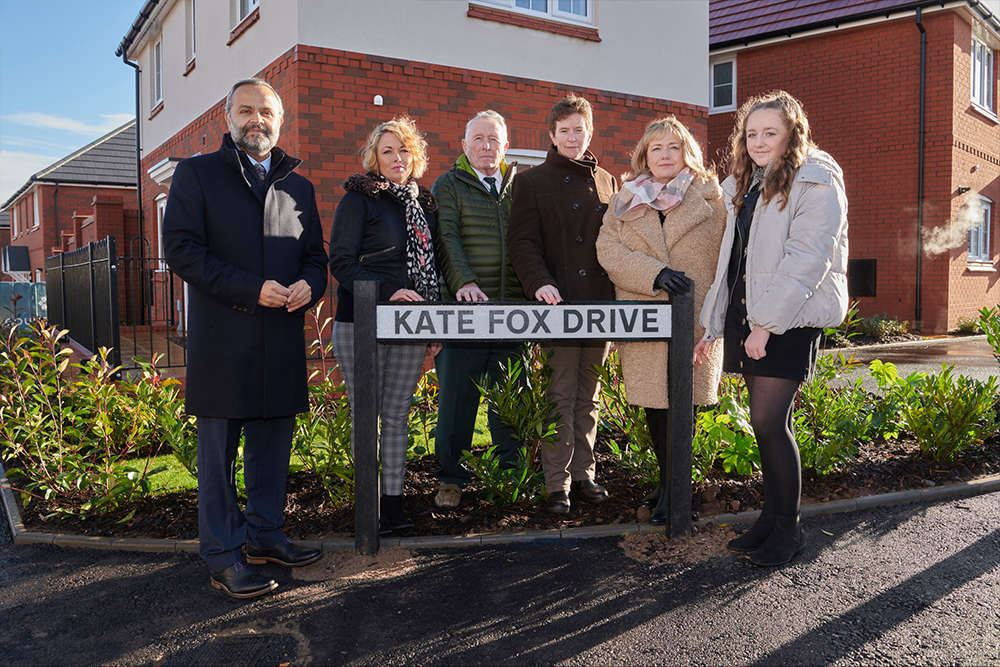 A new development off Cochrane Road, Brierley Hill has been named in tribute to a local teacher.
Kate Fox Drive has been named in memory of Kate Fox, a much-loved teacher who had worked at Thorns Collegiate Academy in Quarry Bank for more than 20 years. Last year Kate sadly passed away after being admitted to hospital and diagnosed with Covid-19.
The development has seen the first 12 residents move in this week and was built in partnership with Countryside. Terri McDonald, Project Manager at Midland Heart, said:
"Last year was a difficult year for many of us and I wanted to find a way to pay tribute and say thank you to local key workers who had lost their lives during the pandemic.
"After speaking with Kate's family and the local authority, we thought this would be a fitting way to leave a lasting memory in the local area and to pay our respects to Kate."
Nikki Ashley, Kate's wife, said: "This is a very fitting tribute to Kate as she was a history teacher, and we are sure she would have been so proud to be remembered in this way."
The housing development is made up of 132 one, two, three and four bed apartments and family homes, and is built on the site of the former Stokes Forgings metal works site. The development is part of Midland Heart's partnership with Countryside, which will deliver 1,000 affordable homes across the Midlands.