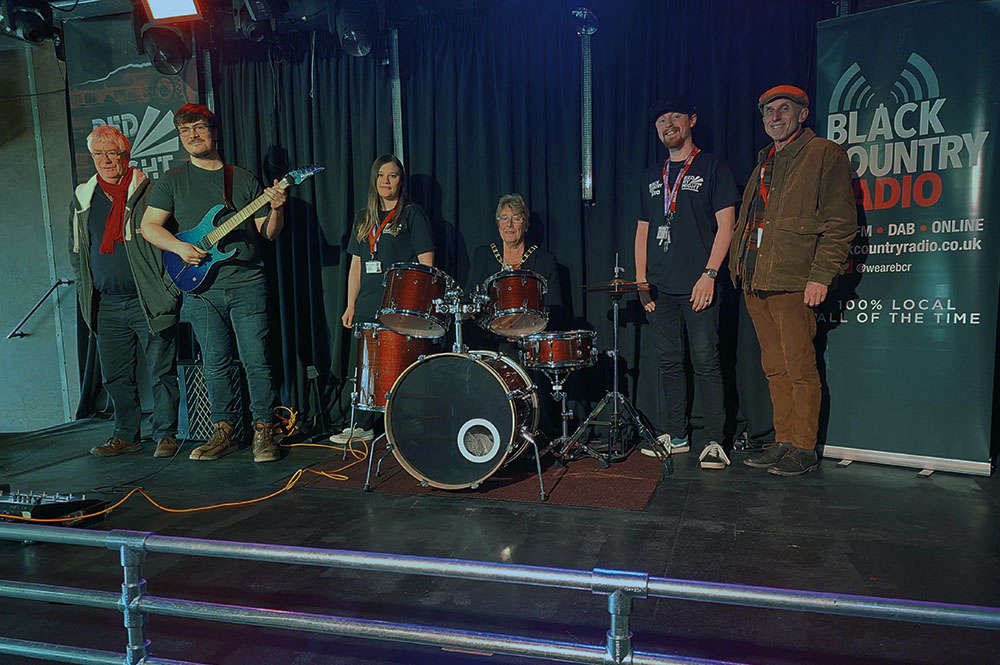 The deputy mayor of Dudley visited a borough bar to find out more about an exciting new initiative to help promote local bands and artists.
Councillor Sue Greenaway was at Red by Night on the Waterfront to learn about Red by Night - On Air.
It is a new partnership between the bar, Black Country Radio and Resonance - the music institute on the Waterfront – which will see local acts perform at Red by Night and have their sets broadcast live on the radio.
Technical support is being provided by students at Resonance, and the first couple of shows have been dubbed a huge success. Councillor Sue Greenaway, deputy Mayor of Dudley, said:
"This is an excellent new initiative and a great example of partnership working. It will give local bands and artists the opportunity to raise their profile and showcase their work in front of a larger audience, and after visiting I'm delighted to give it my backing."
Keith Horsfall, chair of Black Country Radio added: "We are really excited by this partnership and the opportunity to showcase talented local musicians and artists.
"Working with the team at Red By Night and students from Resonance to bring live music performances, all while giving valuable experience to music engineers of the future, is an exceptional collaboration which we hope to expand upon in the future.
"We hope that people come along to the Red By Night On Air sessions in person - but if you can't make it, people can always listen live on Black Country Xtra."
The next Red by - Night On Air is on Wednesday 29th December and will feature local band Rumour, who will be showcasing their debut album.
Admission is free from 8pm, and people can listen to it on Black Country Xtra from 9pm here or by downloading the Black Country Radio app (available from your app Store).